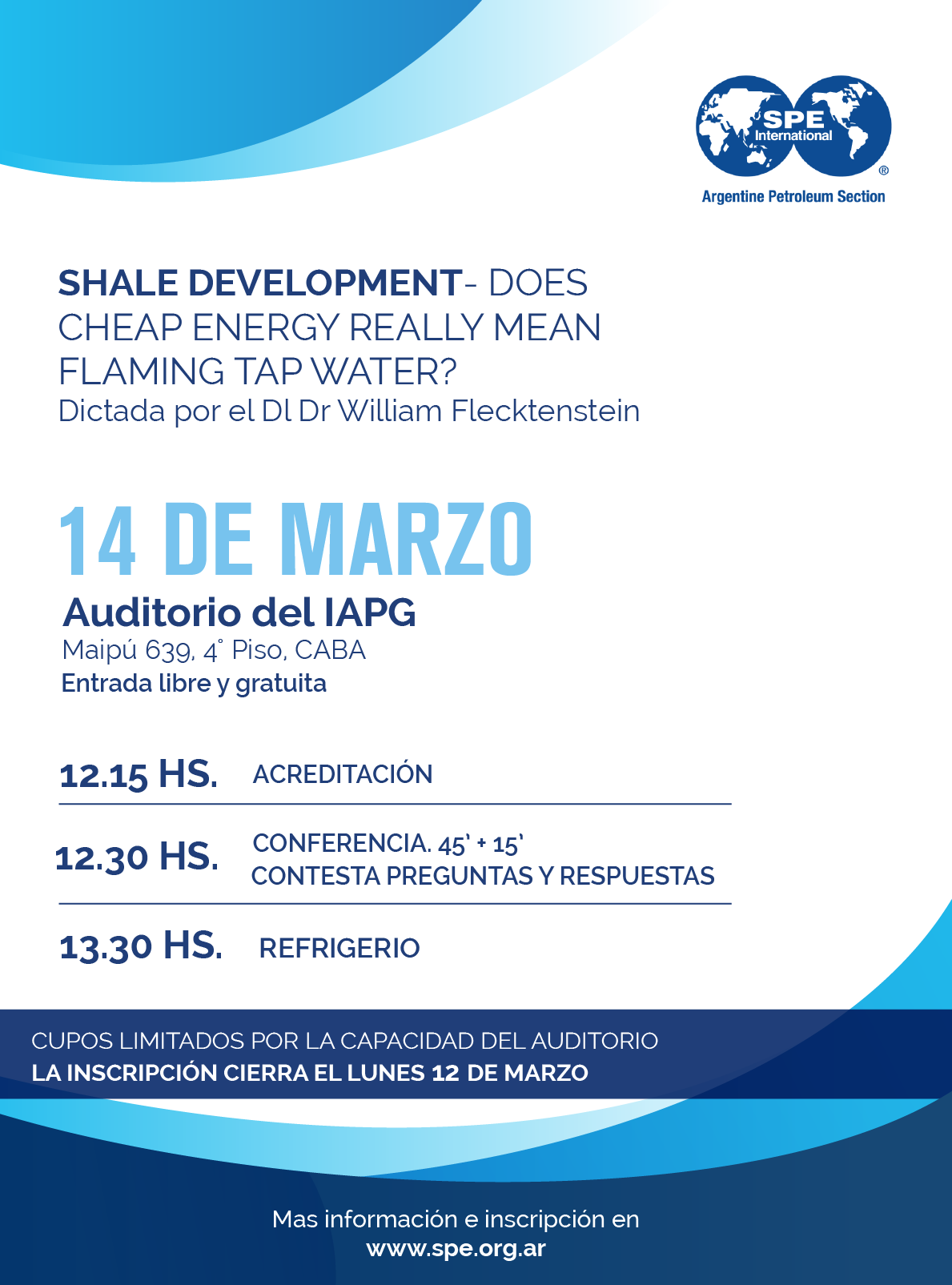 Biography
William Fleckenstein is an adjunct faculty member at the Colorado School of Mines, where he served as Interim Petroleum Engineering Department Head 2012-2014, and he also serves as the managing partner in Fleckenstein, Eustes & Associates, consulting on projects worldwide. He holds BSc, ME, and PhD degrees in petroleum engineering and has 30 years experience primarily in drilling, completions and workovers, with direct experience on over 200 wells and involvement in horizontal wells and stimulations since 1990. Dr. Fleckenstein has numerous publications and patented technologies in multi-stage fracturing, annular seal testing, and downhole hydraulic rotation.
Abstract
Shale development in the US has been ongoing for at least the last decade, and many lessons can be learned from the US experience to help prevent air emissions and aquifer contamination in future developments around the world. Media reports and films such as "Gasland" imply that shale development is widely polluting fresh water aquifers and the atmosphere, with a wide range of estimates of contamination. This lecture examines the risk of contamination of aquifers through wellbores, either by hydrocarbon migration or hydraulic fracturing operations, and is primarily based on a comprehensive three-year study funded by the US National Science Foundation examining nearly 18,000 wells drilled in the Wattenberg Field in Colorado, plus other relevant studies. In the midst of the Wattenberg field is heavy urban and agricultural development, with over 30,000 water wells interspersed with the oil and gas wells, resulting in a natural laboratory to measure aquifer contamination. Lessons learned have universal applications with clear relationships established between well construction methods in both conventional and unconventional wells and contamination risks.
Fecha: Miercoles 14 de Marzo a las 12:15 horas
Lugar: Auditorio del IAPG, sito en la calle Maipú 639, 4° piso, de la Ciudad Autónoma de Buenos Aires.
Inscribite hasta el Lunes 12 de Marzo. La entrada es libre y gratuita. La inscripción se cerrará al llegar al cupo máximo
---